Work With a Team of Experts in Microsoft Dynamics GP
Our solution approach is customer focused with a scalable methodology that can meet the needs of projects of varying sizes and complexity. Each customer is assigned an account manager who is the trusted advisor and primary contact for all communications and project coordination. Unlike other partners, your account manager has deep knowledge of Microsoft Dynamics GP and many of the ISV companion products. As such, they are not just "salespeople," but are truly invested in understanding your business and are able to provide solutions to your needs.
All engagements begin with an assessment of requirements, followed by a solution recommendation. Our solution recommendations will include a discussion of options available including the pros/cons of each option. If we determine the base Dynamics GP solution will not meet your needs, we will look to the hundreds of ISV products available.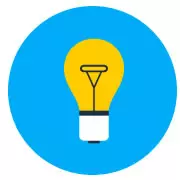 With our years of experience, we have alliances with the top ISV vendors in the channel and can steer you away from vendors / products that are not as reputable as they sound. Some of the vendors we work with include Accountable Software, ADC, Binary Stream, eOne, Ethotec, Greenshades, Mekorma, SalesPad, ReQlogic, etc.
Once a solution path is selected, your account manager will work with you to document the project scope and budget. From there, our solution consultants will work with you to deliver a successful implementation to include training, installation & configuration, testing support, cutover assistance, and go-live support.
We believe that you will find that Dorado Solutions is an excellent and reputable partner with a deep understanding of the Microsoft Dynamics GP solution and the available ISV solutions. We are vested in your successes and will work jointly with you to maximize the return in your software investment by finding affordable and creative solutions to your unique needs.